Budget: Highlights of new Budget 2021-22
Union Budget 2021-2022: Finance Minister Nirmala Sitaraman on February 1 presented a Union budget of 2021-2022 in loksabha with an iPad. So In this article, we are now going to discuss the highlights of the
Budget. As per rule, this budget is valid from April 1 2021 to March 31, 2022. And which is the financial year.
Six pillars of the budget
So In this present financial year the budget focus on the six main pillars. Health, physical and finance, development of India, reinvoragating capital, innovation, minimum and maximum governance. And it is to be noted that this is Nirmala sitaraman's third budget. So as per rule, she presented the budget on February 1 in Lok sabha. Initially, the main focus turned toward Health and Infrastructure. Because of the novel coronavirus pandemic. And the manufacturing sector.
First paperless budget
The Indian economy has been fallen due to a novel coronavirus pandemic. So to redevelop the economy Union minister presented The Budget 2021. Indeed it is the first paperless budget ever in the country. The finance minister presented the Budget.
Health sector
The government announced that it is going to spend more on the health sector. So approximately 2Lakh crores for the health sector. And which is increased by almost 137% compared to the previous one. As well as it also spends 35,000 crores on the COVID-19 vaccine. So in total, a total amount of 2,23,000 above is going to spend on Health and related sectors. Undoubtedly they are much focused on health this year. It might be the effect of COVID-19. Due to COVID-19, there were insufficient beds and facilities. So to overcome such issue further. The government mainly focused to improve and modernise the present hospital. And are planning to construct a few of the buildings. 4 institutes of virology are to be developed in the coming year.
Swacch Bharat
Also for Atmaanirbhar Swacch Bharat which is yet planning for 6 years spends 64,180 crores. So at this time, the initial focus became single-use plastic, zero air pollution, and waste segregation.
Vehicles scrapping policy
Vehicles scrapping policy: So in 2019 many automobile companies are in huge and heavy loss. And as expected the COVID-19 also bought fewer sales in the automobile industry. So to overcome the less sale and increase the rate of selling this Is planned. The government is planning to give incentives like tax, interest, financial, and many more. Firstly the scrapping for the personal vehicle is 20 years. And secondly, for commercial vehicles, it is 15 years.
Jal Jeevan Mission
Additionally, two more programs are launched like Jal Jeevan and poshan2.0. Namely, Jal Jeevan Mission hopes to bring safe drinking water. Following for the 2.86 crores of households in urban through tap water connection. Moreover, an amount of a total of 50,001 crores has been announced. As a part of Urban Swacch Bharat, almost a sum of 1,40,000 has been spent. Poshan 2.0 is for nutritional outcomes.
Sainik schools
At this time education is much appreciated and important as well. So 200 Sainik schools, 750 ekalavya model residential schools are to be built. Interestingly one central university is going to set up in Ladakh.
Infrastructure in Budget
Mainly to develop the national infrastructure in the pipeline a new 217 projects are to be launched. An outlay of 1 lakh crore is kept beside. Consequently, another bill will pass for Development Financial Institutions (DFI). So this is for the infrastructure and long-term finance for the development.
Textile parks in budget
Apart from this 7 textile parks are yet to develop in the coming three years. But it is estimated to complete in or before 2025 or 2026 more or the other. Normally they are MITRA parks. This means like Mega integrated textile regional and appeal. To increase the job opportunities and export ratio. Hence the market value for national textile will ultimately reach 300 billion.
Roads as a part of budget
As planned, for the development of roads and road infrastructure in West Bengal. So an outlay of 95,000 crores has been utilized. Indeed it is planning for 675 long kilometers roads in west Bengal. It is to be noted that the West Bengal Election is a way forward.
National Highway
In 2021 for the capital expenditure government announced a total sum of,4,39,000 crore. And in advance, it announced in 2022 it has planned for 5.54 lakhs crores. Without a doubt, economic corridors are increased. Also planning for the 11,000 kilometers national High way yet to be developed.
PLI SCHEME
The production linked incentive (PLI) scheme has a nice push as of now. So she announced a sum of 1,97,000crore. International countries can easily invest in the Indian manufacturing sector. And also for electronic manufacturing schemes, 40,950 crores have to be spent.
Railway sector
Additionally, Railway Sector includes 1,10,000 crore and Public Buses of 18,000 crores. The power over the sector is booming nowadays. A total of 3.05 crore is spent in the power sector. As mentioned 100 cities are now added to a distribution network. Initially, there were no current lines for tracks. So.iy has to utilize more and more diesel and fuels. So to make it 100% electrification amount is provided. But goods and passes may go separate.
Jammu and Kashmir
Up to a point for Jammu and Kashmir, a new gas pipeline has been introduced. As a part of solar energy for 1,000 crores. And Renewable energy development for 1500 crore. A special insurance benefit has been announced.
FDI LIMIT
FDI limit has increased from 49% to 74%. So which means the international companies now can invest with 74%. Also results in higher investment from international countries.
PM UJWALA YOJANA
Especially the 2 government banks are to be sold to the private sector. Additionally, 20,000 crores are estimated. Life corporation of India started to sell its shares in the market and to the people. And also an insurance company is to be sold. PM Ujwala Yojana schemes are beneficial for 5 crores has connection. And now it has extended to 1 crore.
Budget to farmers
Additionally Wheat Farmers received 75,000 crores. And also rice farmers received 1,72,000 crores rupees in 2020. And the estimated credit target is 16.5 lakhs. But planning to modernize the agricultural market yards by giving funds. And also to develop fish hubs.
National education policy
The government sent planned to implement the National Education policy in 15,000 schools. A special scheme for Assam and Bengali children and women will consider coming with a scheme. Similarly, forrororr the tea workers, a sum of 1,000 crores has been spent. Equal the data of the constitution workers, wagers are all collected and displayed on a website. So that the scheme may further be implemented. And improving them in all aspects.
Senior member and tax
Especially amount of 300 crores is spent on the goa tourism place. So senior citizens of above 75 need not to pay tax If and of only if they only depend on pension and interest. But tax benefits are provided.
NRI taxes
Initially, NRI (Nonresident of India) has to pay le taxes. But as of now, they are considered to pay only one or ae So that the how muchchch interest in migration and investment. Firstly of the NRI Os was supposed to set up a company in India. They must have to stay 180 days or more. Bit it decreases to 120 days.
Startup and innovation
As part of start-ups. Consequently,l,y many startups, and mini-companies are funded by the government. So to help the startup's government boosted up with tax benefits. Also include the one year of the tax holiday. Additionally maximum paid-up capital threshold has been increased from 30 lakhs to 2 crores. And estimated the turnover around 2 crores to 20 crores.
Automobile parts
Auto spare parts price has reached in the sky. And also increase in 15% of customs duty tax. This is to provide and encourage to developmentmentment of internal material within the country. The rate of petrol and diesel are at hehe top of the cloud. Petrol increased almost 2.5 and diesel raised to 4. Also for apples 35%, Bengal gram 20%, cotton 10%, teas, 10%, and many more.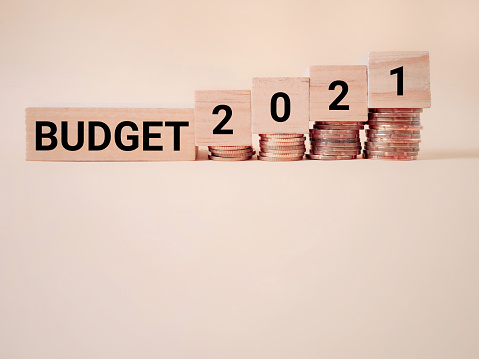 Summing up;
To conclude, Telugu states i.e, Andhra Pradesh and Telangana didn't receive any advantage from the above budget. It has no free schemes additionally mentioned. The main focus ted on the uring sector. To manufacture and develop innovative and create within the country. Almost 24-25 states didn't receive any special benefits.
Thank you for reading this article. I hope you found it Informative and also useful. For any other suggestions and queries feel free to reach me out at priyablogs001@gmail.com
Kindly mail me at priyablogs001@gmail.com.