Covid-19 second wave, is it more dangerous to lives.
The graph is increasing day by day. No no, it's not economic, development, or GDP. it's the number of covid-19 cases. As we all know that Covid-19 started in December 2019. But it's not ending still. We are in 2021 and also seconds wave of novel coronavirus has started.
Comparison of Covid cases
Earlier the number of cases registered was 1 lakh per day in India. But now that count became 3 lakh. The number of Covid cases has been increased 3 times that of the first wave. And not only the cases but also deaths due to Covid has increased. Undoubtedly there are more than 2000 deaths per day. Gujarat, Madhya Pradesh, and Uttar Pradesh these three states are reporting a high number of cases. Apart from these the dead bodies are excavated. On the other hand, there is a delay in the tests. Even cases are increasing few States refused to conduct tests. Correspondingly the number of beds and oxygen has been reduced.
The cases have been touching the peaks of the mountain. Undoubtedly the cases are rising higher than in the rest of the world. We will be not safe until one is unsafe. Also, the oxygen is not sufficient. We can see now vaccines are carried with trains, buses, and other transportation.
Analyzing the duration of COVID
So of we deeply analyze the report of cases of Covid. We can see that corona showed its peak time in September 2020. But later the number of cases and deaths decreased. And again with the second wave in March 2021 the cases are doubled and also tripled. And with comparing with other countries second wave. This may last for 4 months. In Germany, the USA, UK, and Russia second wave went for 4 months.
Is the vaccine safe?
Use a pulse oximeter to measure the oxygen levels in the body. It must be greater than 92. So if it is more than 95 then home treatment is well and good. In case it is on between 90-95 then approach a doctor nearby. Also if it is less than 90 then oxygen is a must.
Oxygen is a must because corona affects mainly the lungs. Due to this, there is a shortage of oxygen in the blood. But there is a mismatch between demand and supply of oxygen.
Covid Vaccination
In India, two vaccine manufacturers are taken up. They are Serum Institute of India manufacturing Covishield. And on other hand, Bharath Biotech is manufacturing Covaxin. Initially, when the vaccine was tested there were no major side effects. But later after Utilising it, some side effects have been found. And also according to a report, in Norway 4 health workers after taking the vaccine, their blood clotted. And also their platelets count declined rapidly. So as a result few countries like Norway, Denmark banned Covishield usage temporarily. Whereas European Medicines Agency says this case has been reported as 1 out of 100,000 cases. But whereas British Health Regulator says that the risk is lesser than 1 out of 250,000.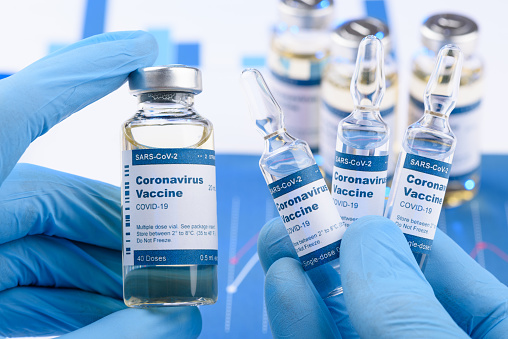 Moreover, it has been declared that Covishield(AstraZeneca) is a good vaccine. And it has been said that it has a lower risk. Subsequently, Covishield has only lower side effects. But whereas Covaxin and others have no side effects. And also make sure that you have taken two doses of the vaccine. Because if you take two doses of vaccine the death risk is almost zero. Vaccines protect you from
Damaging Immunity:
Few diseases are caused due to pollution such as the respiratory system, cardiovascular system, and few others.
1. Fuel: Nearly 20% of Indians use charcoal, cow dung, and others for cooking purposes. But 80% of Indian households use LPG cylinders. So this burning fuels causes lung problems. But Pradhan Mantri Ujwala scheme is giving LPG gas cylinders to every woman.
2. So instead of using Teflon and in Kitchen. It is better advice to use pans made up of ceramic. Because Teflon when preheated causes compound. And which is harmful to the body.
3. Many households are now using old vacuum cleaners. And these are also dangerous to the respiratory system. But we can use the latest models.
4. Nowadays we all use shampoos, creams, and body lotion. But these items contain synthetic and artificial chemicals. It is right to use products that have zero artificial materials.
Food Insecurity Due to Covid:
Many migrants, tribals, middle-class families are now facing issues with food. According to a report, India ranked 102 out of 117 in Global Hunger Index. People have been facing difficulties and trouble with food. As 32 million families have been fallen to middle class from upper-middle class. National Family Health Survey Says that 70% of people's income got deducted. And also 55% people getting 5,000 or lesser. And 30% of people searching for loans just to Eat and live. Pradhan Mantri Garib Kalyan Anna Yojana Giving 5 kg of rice and 1 Kg of wheat to individuals. This scheme continues for 2 months. To improve the situation Public Distribution system must expand. And the Mid-day meal program and the Anganwadi scheme must actively participate. For Migrants, Amma Canteens must be opened here and there.
Conclusion:
The virus is not over yet. The reasons may be many. But mutant of Covid is the major one. And Government didn't maintain Essential equipment like beds, oxygen supply, and medications even after facing the first wave. Second people are neglected in wearing a mask and maintaining social distance. Stop smoking!! Keep your house and home well ventilated.
Thank you for reading this blog. I hope you found it informative. But WEAR A MASK, MAINTAIN SOCIAL DISTANCE, WASH YOUR HANDS REGULARLY. We may not be safe if one is unsafe.