Ghazi mystery in Simple and Easy way
Ghazi mystery: Ghazi was the first Pakistan submarine. A film was also released as GHAZI ATTACK. The Ghazi Attack is roused by obvious occasions from the Indo-Pakistan 1971 war.
1971 Dec 4 Vishakapatnam.
Sun raised Early in the morning. As usual, Fishermen went fishing. Farmers went for farming and daily wagers returned to work. Fishermen started fishing. Unfortunately, they have seen oil on the floor and informed to a navy officer immediately. Navy officers in patrol boats reached that particular spot. They sent one person inside the water. They said to him to watch what it is. After 30 min, he came back saying "there is a submarine inside". Officers did not believe the first man. They again sent another person. After 30 min he returned. And said there is a 300 feet submarine. Navy officers understood the situation
Ghazi submarine from America
Pakistan has 4 submarines in total. It has taken a submarine from America diablo. And named it Ghazi. So next it has brought a leased submarine from the United Nations. But only one is 300 feet long. And also can travel from Karachi to Vishakapatnam. That submarine is Ghazi PNS GHAZI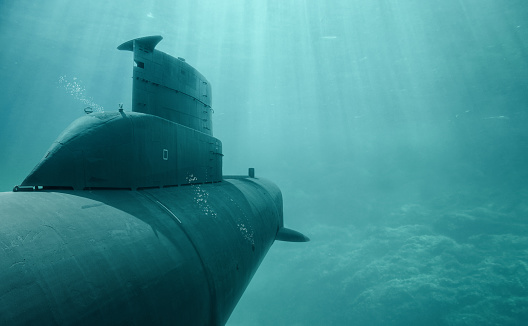 History of Ghazi:
India is a place of many Hindus. Earlier in the 1900's Middle, East Muslims came to India and also started a business here. Because of profits obtained in India. Many people started coming. The population of Muslims has increased in India. They clearly observed our national wealth. They thought to occupy this beautiful area. Middle East kings started occupying India and made Indians slaves. Therefore the population has uncertainty randomly. So After that Britishers came in. They also analyzed our property and also wealth. And They started ruling the nation. They destroyed the culture and also a tradition. British are common enemies for Hindus and Muslims.
India and Pakistan: Hindus and Muslims.
People thought to through the outsiders and they started parties. People divided into parts like the Indian National Congress. Where Hindus and Muslims share. Hindu leaders are more at a party because the population of Hindus is more. Because of less population of Muslims few Muslim leaders represented.
Due to more Hindu leaders, there came a clash. Muslims and Hindus started to fight. To represent Muslims separately a group is formed. And That group is named as All India Muslim League. Leaders of this party demanded that they should have separate countries. Due to this fight country was divided. Where there are more Muslims it is recognized as Pakistan. More Hindus are known as India. East Pakistan and West Pakistan in central India.
After freedom: From 1947
We got freedom. Even though freedom is given but, few kings used to rule several places. like Jammu and Kashmir. So Hari Singh king ruled the Kashmir area. Hari Singh belongs to the Hindu. But Muslim Population is more in this area. He did not agree to mingle J&K with Pakistan. Pakistan illegally planned to occupy j&k. And also sent their army against India.
Hari Singh requested the help of Jawaharlal Nehru. But Nehru kept a condition. On an agreement that j&k should join India. Sardar Valla Bhai Patel has given an idea. India owned 2/3 rd part of Kashmir. But Pakistan owned 1/3rd part. INDIA has the capability to occupy 1/3. But UNO stopped it. Till now this is going on. Pakistan is trying to occupy Jammu. But India is not at all giving any chance.
East Pakistan and West Pakistan:
The election started in west and east Pakistan in 1970.
The total number of seats is 313. the availing party has 167 votes. This is the east Pakistan party. Sheikh Mujibur Rahman is the leader of this party. He won the majority of votes in elections. And he should establish a government. West Pakistan didn't agree. So how he can form a government. Clashes began between the west and east Pakistan.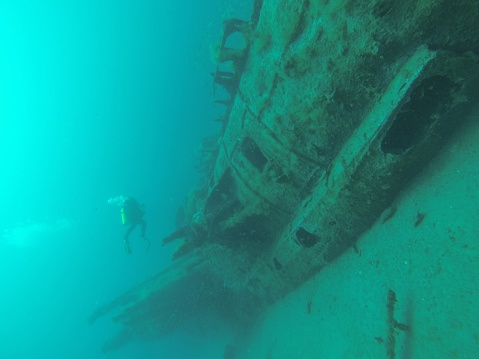 Ghazi Submarine Plan:
Many people migrated from East Pakistan to India. almost crores of people. Indian economy at that time was average. These people came in and the burden has increased to the government. Indian prime minister Indira Gandhi requested foreign countries for help. To help for east Pakistan food and shelter. None of the countries came forward. Indira Gandhi and the team gave full support to East Pakistan. To control the Navy on the east side. Pakistan sent the navy to the east. They sent Ghazi into the Arabian sea. And gave two objectives.
To destroy INS VIKRANT (Aircraft carrier)
To destroy Vishakapatnam urban.
If INS VIKRANT AIRCRAFT is destroyed and Vishakapatnam vanishes.
So then Pakistan thought India won't help East Pakistan.
India identified the issue and sent Vikrant to 1200 km far away to Andaman and Nicobar Islands. Plan 1 of west Pakistan failed.
Beyond the Submarine, there are two stories. India says their opinion and Pakistan the other.

Indian story:

At 1 AM time bombs are blasts from the submarine. Warships navy officers got a message. So That in front, there is an enemy. They released bombs into the water. people heard big sounds.
In dropping bombs outside. Due to some technical issues, one bomb exploded inside.
In their bombs their submarine hit.
On December 2 submarine lost communication. Pakistan thought that India caught the submarine. And sent air force to fight on the Indian 11 air forces.
The official war is started in 1971. Because of this war continued for 13 days Huge loss for Pakistan. But Their Military lost lives. 90,000 Pak military was surrounded by India military and therefore war stopped. East Pakistan Now changed to Bangladesh.
CONCLUSION:
But Ghazi is the old one. Earlier it has faced many technical issues. And Randomly it is going affected. So many factors affected by this incident. And we have seen and heard many mysteries. So few mysteries are loved and few are unsolved. And Let us discuss more another mystery. In the coming blogs!!
SO THANK YOU BUDDIES FOR SCROLLING DOWN WITH PATIENCE.AND KEEP SUPPORTING. AND I HOPE YOU LIKE THIS BLOG. PLEASE ENCOURAGE ME FOR FURTHER BLOGS.