New parliament: Features and Details
New Parliament: Prime minister Narendra Modi set up a foundation for the new parliament. So this was set up on dated 10 December 2020. This foundation was started over after 100 years. And the first time parliament built was in the year 1921.
Foundation Day
On the day of the Foundation, Modi says that the new building is a part of atmaanirbhar Bharat. So this is expected to complete in 2022. The estimated area is about 65,000 sq.m. Tata Projects Limited has won the chance to construct a new building.
Features of the new parliament:
The new parliament is beside the old parliament.
The shape of the new parliament is considered to be a Triangle.
National symbols are used for the interior design of the new parliament. Lotus, peacock, and banyan tree.
Local arts and crafts across the country are used.
The theme of the Lok sabha resembles the peacock theme.
And Rajya sabha resembles the Lotus flower.
The central launch theme is based on the Banyan tree.
Use of paperless, and audio and video books.
Special and separate area and office for MP'S.
Advanced Biometrics is used.
In the new parliament, the central hall is absent.
The present building was designed by Edwin Lutyens and Herbert Baker in 1921.
New Parliament Building:
So here we will discuss the arguments raised.
1. Seating capacity:
The present building capacity in Lok sabha is 550 members. So every time 542 MPs are elected. But according to a survey of population increases then the number of MPs must be increased. Because Lok sabha only permits a maximum of 552 members. So each constituency must represent something that is equal to the people. But delimitation is extended up to 2026. Delimitation means limits for a constituency in a specific country.
So of the constituency is separated based on population. Then obviously the number may increase in hundreds. South Indian states have low members in the constituency. But northern states like Bihar have a high constituency. Because of this political power became very strong.
2. If there are many members then salaries will high. So to save money fewer members are to be present. But their securities, salaries, and many more have to pay.
3. The old building does not have any certification for earthquake-free land. So in order to free from the earthquake, this is built.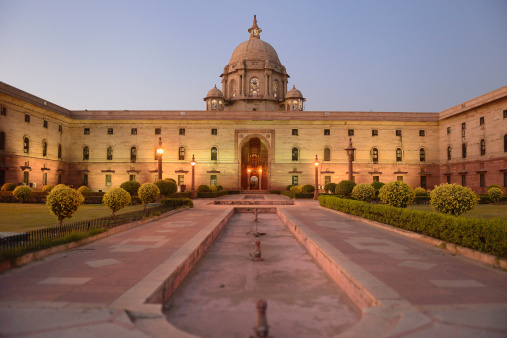 The Final Point
I think due to COVID-19 we have faced many issues. And also our nation's economic GDP has declined. So planning can be done later. Because of this unemployment has occurred. So this is not a certain time to build new parliament. But it can develop in other areas like economic growth and development.
THANK YOU FOR READING THIS BLOG. I HOPE, YOU FOUND IT INFORMATIVE AND ALSO USEFUL. AND FOR FURTHER BLOGS KEEP SUPPORTING. PLEASE SHARE TO FAMILY, FRIENDS, AND RELATIVES. CHEERS!!