Rafale deal: The Indian Airforce to protect the Nation Guaranteed
Rafale deal: Airforce is essential for each and every country. In a war to save the lives of soldiers airforce is needed. Every country owns its airforce. And similarly, India owns an airforce. Indian Air force belongs to India. It is the 4th largest airforce in the entire world.
Need of aircrafts
We have two enemy countries China and Pakistan. If both China and Pakistan attack India simultaneously. Then we need 800 combat airplanes to face the situation. During the 1980s India has 800 airplanes. But now few were removed because of old, less efficiency and all. So the remaining 100 airplanes are needed for us.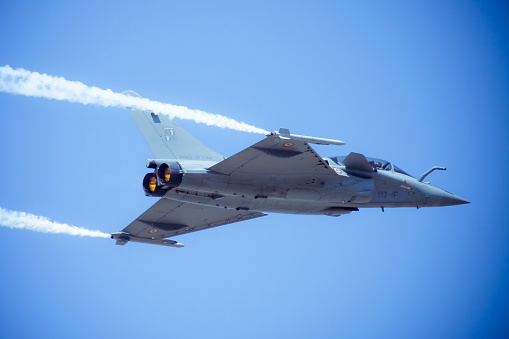 Stating to Government need of aircrafts
So that Head of the IAF Informed the government in 2001. And for the protection of the country, we need 100 jets. The government said that prepare a record consisting of requirements and types of jets. During that time we do not have that technology to manufacture military jets. So in this situation, we are left with two options. Either importing the jets from other countries or buying the technology from others.
IAF Submitting the records of Aircrafts.
IAF took 4 years to prepare a report and submitted it to the government in 2005. During this time Congress is government. After studying the report they concluded that few jets should be imported and few must manufacture. So aerospace companies were called for tender.
Tenders for aircraft:
Tenders for 126 medium multi-role combat airplanes (MMRCA) are issued by India on 28 August 2007. So in total 6 international companies were participated. But IAF concluded that only two companies are capable of preparing jets for requirements. One company is from France – DASSAULT AVIATION. And the second one belongs to European countries- Eurofighter typhoon.
So in 2012, these companies were invited. But whoever accepts for the least price then that is selected. And the results are out. And France DASSAULT AVIATION has won. 18 aircraft are OFF THE SHELL that is to be imported from France. This is readymade and ready to fly in conditions. And transfer technology to Hindustan Aeronautical Limited (HAL). HAL Will manufacture 108 aircraft in India. And the total count reaches 126. DASSAULT AVIATION named this as Rafale.
Benefits of Manufacturing aircraft
1. Employment rate increase: Due to the manufacturing of the products and parts of the aircraft. Many unemployed are engaged in this work. And they get paid. So almost all citizens will get employment.
2. Experience; In case if we need any aircraft further. Then we can able to prepare it by ourselves though we have technology and skill.
So this deal was taken in 2012. But everything is not very clear to the point. And the discussion was going on between DASSAULT AVIATION and government. The conditions are not accepted by both countries. So this is why the deal doesn't reach the final stage.
New Rafale deal
Later in 2014, the BJP government came into existence. Bjp reviewed the deal and concluded to make another agreement. But the count of IAF aircraft had been reduced to 550. In March 2014 Dassault Avionics and HAL consented to a work Offer arrangement.
In 2015, when Modi visited France he signed on the deal. This deal is importing 36 aircraft directly from France. And this deal value is 60,000 crores. This agreement is done by Modi without any meeting with other ministers.
Condition of Rafale deal
But a condition is mentioned. That is 50% of the total value must invest in Indian defense companies. And that too 9,000 crores in DRDO. And 30% of aircraft. requirements must be imported from India. This condition is called OFFSET CLAUSE. France agreed to the deal and conditions. This deal fin was realized in 2016.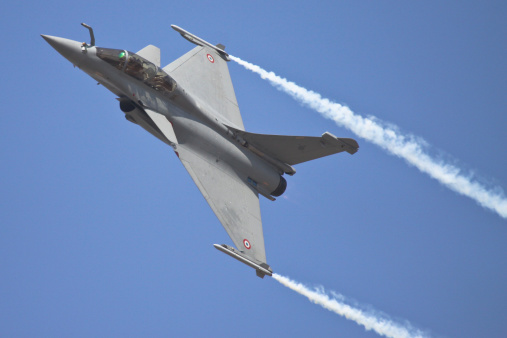 Understanding the offset clause:
If I want to sell a book for 100₹. Then some x will give me 100. So in return, I invest ₹50 with him. Then the offset clause is in our contract. The offset clause is the requirement under which the supplier is bound to spend some part of the money in a specific place.
In 2019 first Rafale aircraft has landed. And remaining will be landed in 2022. And yearly 12 aircraft must join IAF.
The controversy of congress over price:
In Congress's government deal it is clear that 126 aircraft are planned. But this costs over 60,000 crore rupees. So each aircraft costs up to 50,000 crores. But in thebpp agreement, there are just 36 aircraft. In which each aircrafts Costing up to 1600 crores. This is almost 3 times the previous deal price. So in 4 years, this price became much high.
So Congress questioned the government about the high price. then bjp answered in new deal few specializations are included. The specializations are Advanced weapons, warranty and Maintainance, and some special features. But the opposition didn't accept the answer. So they said to display the values in public. But bp didn't agree because the strategies of few companies will come out. And DASSAULT said not to show any company shares but can display total value.
Offset clause controversy of Rafale deal
According to the deal there the hehe iation company must invest 50% in India. And the components are to be imported from India. DASSAULT AVIATIOn started to search for a new company through its policies. Then anil Ambani showed much interest. So France and Dassault aviation started a new company named Dassault reliance aerospace limited(DRAL). In this newly formed company, 51% of investment is from Anil Ambani and the remaining 49% from France. This plant was constructed in Nagpur on 300 acres.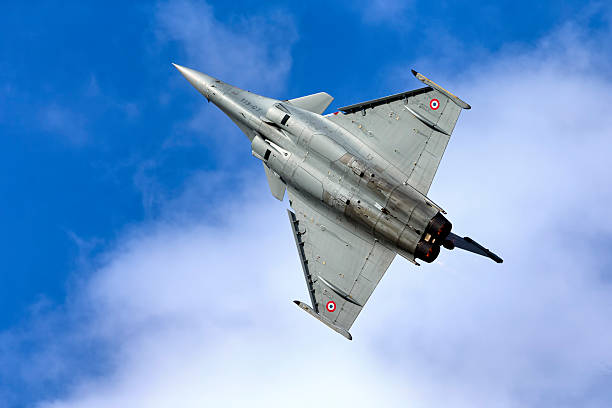 Controversy on selection of companies
There are many other companies in India. But why did they only selected Anil Ambani company? They didn't have any companies regarding the manufacturing of airplane parts. But HAL didn't get any chance in this. And many questions were fallen on the bp government. Then defense minister Nirmala sitaraman concluded that they didn't involve in selecting the companies. France itself selected a company in India. Then DASSAULT AVIATION company ideas and rules were just accepted by reliance and not by others. France thought of dealing with HAL. But HAL is not completing the product in time.
Delay in manufacturing!
The reason for the delay is that both India and France experienced elections and the government has changed. But both the countries didn't conclude in the pricing.
Importance of Rafale deal.
Rafale jets are now used by France and Egypt. The company is expecting to meet revenue while importing. India is the first country to buy Rafale jets. So if it works then other countries might be interested in buying Rafale jets.
Issue of Rafale deal.
The UPA Government agreed to buy 126 aircraft for 54,000 crore rupees including the transfer of technology But whereas government agreed to buy 36 aircraft for 58,000 crores without the transfer of technology.
Conclusion of Rafale deal:
In my view, both deals have their advantages and disadvantages. Congress government would complete the deal as early as possible. But the bjp government is also good but only 36 are to be delivered. We need a minimum of 200 aircraft at present. But these 36 aircraft wouldn't support them at all. But if we were attacked by both Pakistan and China. We may in massive trouble.
THANK YOU FOR READING THIS BLOG!! I HOPE YOU FOUND IT INFORMATIVE. PLEASE FORWARD THIS TO FAMILY, FRIENDS, AND RELATIVES. KEEP SUPPORTING ME FOR FURTHER BLOGS! I WILL BE BACK WITH THE NEW BLOG VERY SOON! STAY TUNED.