Twin towers: The shocking and strange incident
On 2001 September 11, the Twin towers incident took place at the World Trade Center of Newyork. Some crores of business take place here. There are 7 major buildings in this area. But 2 buildings are the same as 110 floors. These are named as North tower and South tower. And are usually called twin towers. As usual business is going on that day. But suddenly the building collapsed. So let us discuss what are the reasons and conspiracies?
How twin towers collapsed?
At 8:00 AM American Airlines Flight (Flight 1) started takeoff at Boston Airport to reach Los Angeles. Suddenly 2 terrorists entered the plane. And they killed pilots sitting there. Now because the airplane is under their control. So At 8:15 the signals from the airplane to Boston airport is cut down. And Instead of going to Los Angeles, the airplane turned to new York. The airplane is crashed in the north tower at 8:46. And United Airlines Flight (flight 2) also lost its own way. Members of the airport noticed this. It means this flight is also hijacked by terrorists. and At 9:03 United Airlines Flight (flight 2) is crashed towards the south towers.
Flight 3 and Flight 4:
At Time 9:05 flight 3 started from Washington to Los Angeles. After a while, it deviated from its path. and also at 9:37 Flight 3 crashed into a military headquarters called Pentagon. Flight 4 also deviated from its path and this was noticed by RADAR. At 9:59 AM the 110 floors building collapsed. At 10:03 On Pennsylvania flight, 4 was landed. No person in the flight saved their lives. At 10:28 North tower collapsed. This total incident took place in just 102 min. 4 airplanes are hijacked by terrorists and also crashed into the building. In this incident, 3,000 people died in total. Only 18 people came out safely. And 19,435 body parts have been found.
Total Loss:
Terrorists thought of attacking Nuclear power plants first. They thought the damage will be more here. But their idea changed eventually. By this incident, America has undergone 2 lakh crore property loss. To intercept flight 4, F16 pilots went on a suicide machine. Because it is going to Attack on Whitehouse. But passengers in the flight made to crash it.
After Investigation:
The investigation has been started to know who is responsible. At the end of the investigation, they found that. The official informed that the incidents might be happening. And they didn't receive proper records and notices. The intelligence agency predicted the situation but airport members didn't notice. Passengers are checked improperly. Due to a gap in communications made this happened.
Why terrorists attacked twin towers.
Afghanistan Terrorists Al-Qaeda is responsible for this attack. The Head of this is Osama bin Laden. He doesn't like America. Because America involves the issues of middle Eastern countries' clashes and makes it worse. He warned America but America started involving in wars. He is angry with America. And also declared war in 1998. In this plan, he planned to destroy towers.
American conspiracy theories: To avoid some top secrets to leak. American govt kept bombs. People say that America is claiming on Terrorists and has done by themselves.
Pieces of evidence are mentioned here:
Conspiracy theories of Twin towers.
Bil Cupar an astrological person before the attack said that America keeps bombs in towers and reports it on Terrorists. American police did not believe him. So that it gives a bad name for the government. On November 5, police went to him to arrest him. But unfortunately, he shouted himself.
Milli Brown got a call from his friend to cancel a trip to new york. He canceled his trip and saved his life.
Shares of this flight company have unfortunately fallen down with a negative score.
CC tv footage is not recorded at this time. Before 2days from the incident, power was cut due to some current problems.
Fire officials did not receive an alert call. And the alarm is not sounded.
The USA airforce did not found the airplanes responsible for the attack.
On this day, the military is training the people on how to overcome the attack. So, they thought flights are from training. They took it easy the phone call they got.
So 6 weeks Before the incident, a person made insurance and got 33 lakh crore. If they knew that the incidents gonna happen.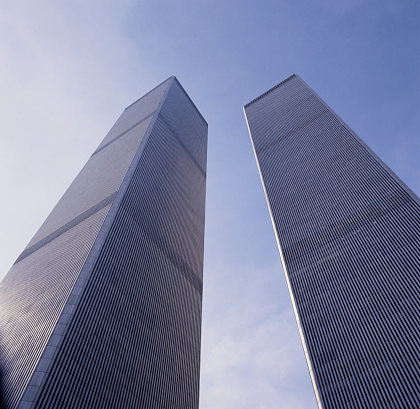 Conclusion:
But there are many conspiracy theories and mysteries in the world. So Like the Bermuda triangle, the Mona Lisa painting, the Ghazi mystery, Area 51, and all. Some are solved among them and a few remained unsolved. And also twin towers are also one of them.
THANK YOU FRIENDS FOR READING WITH HIGH PATIENCE. SO PLEASE FORWARD TO FAMILY, FRIENDS, RELATIVES AND ALL. AND ALSO KEEP SUPPORTING FOR FURTHER BLOGS!! BUT STAY SAFE!